Experience Wellness Chiropractic Reviews
We've helped a great number of patients recover their health from a variety of conditions. All ages of people can benefit from regular chiropractic care. Please look through our patient reviews and check out our video links to
learn more about the many people we've been fortunate to serve.
Are you wondering if we might be just what you need to get healthier?
Contact us to schedule your appointment today! (763) 383-5109
Looking to visit us for the first time?
Read our reviews on Google and Facebook to hear what our patients have to say.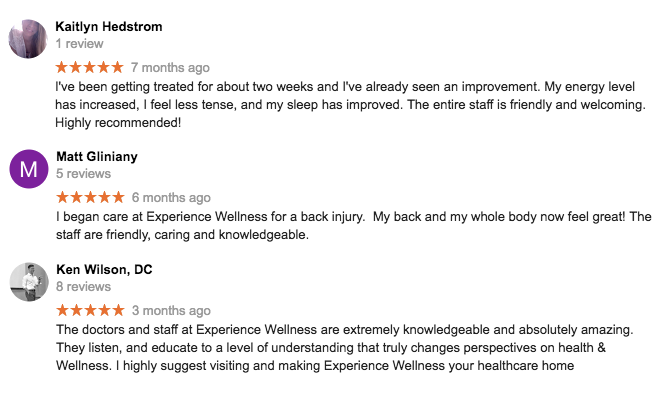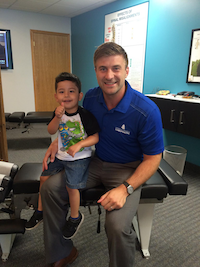 After only 4 weeks into care he is walking!
"After suffering a significant birth trauma, Adriel has never been able to walk. His legs could not support his body weight and he could not hold his head upright until he was over a year old.
His teachers were noticing major motor and speech delays as well. Since his very first adjustment Adriel has been making massive gains and only 4 weeks into care he is walking across the room!"
- Adriel's Mom, Claudia A.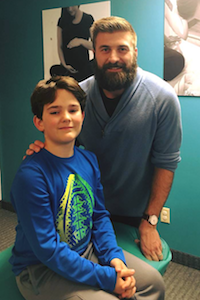 My son has had a dramatic improvement!
"Bringing my 9 y.o. son in to see Dr. Jeremy is the best thing I've ever done for him. After suffering a concussion at 6 y.o. he started having anxiety, moodiness, poor sleep and shallow breathing. Then at 9 y.o. he developed tics and twitches.
Having received chiropractic care myself, I did my homework before bringing my son to Experience Wellness Chiropractic. The care is based on a comprehensive assessment and the techniques are gentle yet effective.
My son has had a dramatic improvement in mood, breathing and quality of sleep since starting care just 3 months ago. We see that he's MUCH more calm and less reactive, while he reports 'just feeling better in my body' and says he's able to focus much better at school."
- Michelle C.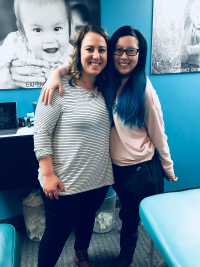 Experience Wellness Chiropractic will help me achieve my greatest health.
"Since coming to Experience Wellness Chiropractic my sleep, my body pain, my headaches, and my overall health have improved. I find that I have more energy and better focus, as well as a longer attention span.
I leave here knowing that I have a reliable team at Experience Wellness Chiropractic that will help me achieve my greatest health."
- Emily D.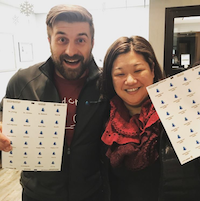 Never have I felt so safe
"I've had chiropractic care my entire life. Never have I felt so safe and that my health and well-being is top priority…except here. I have also learned so much more about my body and how amazing it is when I'm adjusted and balanced."
- Jennifer O.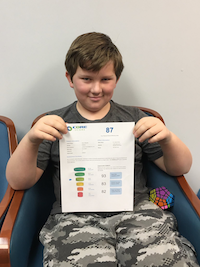 Chiropractic care changed our lives
"Our 8 yr old, Brody, has had a very challenging year. His behavior started to take a turn for the worse, his mood was usually horrible, he gained (too much) weight, too fast. He was angry almost all the time, sometimes physically violent.
He was diagnosed with a mood disorder and also generalized anxiety disorder with panic attacks. He's seen peds doctors and sleep doctors and psych doctors. We've been to the clinic more times than I can count this year. They put him on mood stabilizers and anti psychotic meds. There were times I called the crisis line to have someone come over to help, there were times when I called the police, there were times when I would weep and think about how difficult his entire life was going to be.
And now for the good news! Brody, for the past 6 weeks, has been seeing a chiropractor, Dr. Jeremy. He has been getting adjusted 2-3x weekly. During this time, we have watched Brody turn back into his old, funny, charming, happy self. He's been sleeping, in his own bed! He's no longer physically violent or angry.
I have heard him say things like 'I can't believe I don't have a headache' and 'I feel like I've lost weight'. I could go on and on and will, from now on, be an advocate for chiropractic care. It honestly changed our lives, all of us were being affected and now there's a lot less stress for everyone! There will never be enough thanks."
- Brody's Mom, Carissa M.
Ready to begin your own story? Let's talk! Call our Plymouth office today!