Meet Our Team
Maria Rohde, Chiropractic Assistant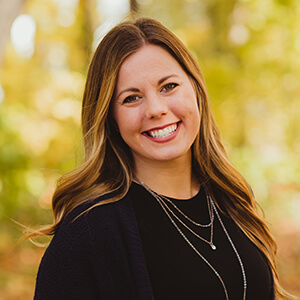 Maria's driving purpose at Experience Wellness Chiropractic is to love the people, share the chiropractic story, and build the community. As a chiropractic assistant she runs the show at the practice! She has always found a passion in health and fitness, so when she learned how proactive chiropractic care can be it was a perfect fit. Maria studied Kinesiology at the University of Northwestern-St. Paul as well as general education at North Hennepin College.
After years of playing volleyball, running marathons and a car accident her body felt run down and suffered from constant pain. Since starting care at EWC Maria has experienced vast improvements! Her neck pain diminished significantly, her ankle and foot discomfort disappeared, and it helped her manage stress and anxiety that would have otherwise been difficult to overcome. Seeing the positive impact in her own life, she has shared the message with her whole family and having them get adjusted as well!
In her free time Maria loves to be outside and on the water, travel, explore new restaurants and coffee shops, pet all the doggies and surround herself with friends and family. She enjoys connecting with everyone who comes to the office and witnessing how chiropractic care has influenced patients young and old from all walks of life. She is excited to learn more about the natural lifestyle and be part of team Experience Wellness Chiropractic!

Meredith Dombeck, Chiropractic Assistant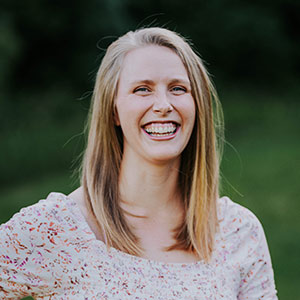 Meredith was born and raised in Corcoran, Minnesota. She studied Exercise Science at Bemidji State  University and has continued to learn about new health and wellness topics ever since – as she knows  that healthy living is a key component to living her best life. She went on to become a full-time nanny  and discovered that supporting growing families was her passion. As a trained Post-Partum Doula, she  loves working with mothers to better support their emotional well-being, something she found great  relief inside of Chiropractic care at EWC. During Meredith's first pregnancy, she sought out care with  EWC because she knew the benefits and could trust in their experience and knowledge for her growing  belly and family.
Meredith enjoys her time at home with her husband, children and pups. She loves to sing, dance, and  stay active by biking, hiking or playing broomball with family. She's a natural in the kitchen baking treats  and always trying new healthy paleo or allergen friendly recipes. Her favorite escape is taking weekend  trips to Duluth for Bulldog Hockey. She is most passionate about finding a families personal health and  wellness "groove" as each family needs a maintainable rhythm to suit their needs. She loves to serve the  amazing community of members at EWC and aims to empower every family member who comes  through the doors.


Angelina Culver, Chiropractic Assistant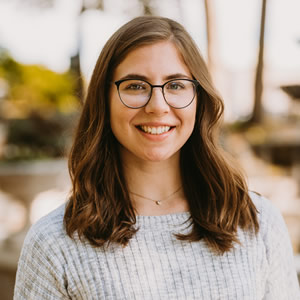 Meet Angelina! Angelina is passionate about living a holistic lifestyle and facilitating a community connection through health education. As a chiropractic assistant, Angelina thrives in being part of the practice members experience at EWC. She graduated from the University of Minnesota Duluth with a bachelor's in Public Health Education and Promotion May 2020.
At 16 years old, Angelina was involved in a car accident and experienced whiplash that has troubled her ever since. Chiropractic care has been a major tool in Angelina's recovery and overall wellness, resulting in a drive in promoting holistic healthcare! Additionally, her anxiety and stress levels have decreased with continual chiropractic care!
Angelina enjoys living an active lifestyle, traveling, and spending time with family and friends. She is motivated to continue her education in public health and to be involved in the health journeys of the EWC family!
How Can We Help?
Reach out to our friendly staff today to make your appointment! (763) 383-5109

Experience Wellness Chiropractic | (763) 383-5109