Pregnancy Testimonials
At Experience Wellness Chiropractic we love when patients share with us their feedback and comments. Please read our patient testimonials below to see what other people have achieved through their tailored treatment plans with us.
For more information or to schedule an appointment call or email us today.

After a painful and challenging pregnancy with my first child, I just assumed that my second would be just as painful. I was so wrong! Under the care of EWC, my pregnancy has been more comfortable, energetic and overall enjoyable.
I have been able to continue with my regular routine of yoga, fitness classes and carrying my toddler without any pregnancy discomfort. I leave here knowing my body and mind are 'set' and feeling aligned, balance and overall healthier.
-Ashley S.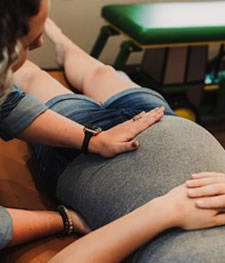 Before coming to EWC, I was halfway through my pregnancy and experiencing headaches daily, poor digestion, neck pains and nerve pain in my hips.
After starting care, my headaches diminished and we got a handle on my digestion, neck pain and nerve pain. We were able to keep my body aligned and prepared for a healthy and optimal delivery.
On January 29th, we had a beautiful, NATURAL birth with no complications. I know that EWC played a key role in attaining this!
-Michelle L.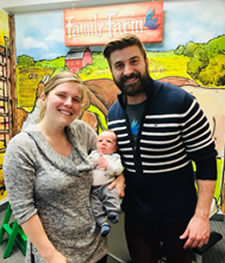 After receiving care for headaches and back tension I knew that I wanted to continue care through my pregnancy! The EWC team has been indispensable to maintaining balance, sleep, and overall well-being during this time.
I leave here feeling like I am already taking good care of my baby. I feel calmer, more in-tune and ready for each new week of pregnancy!
I know I am taking steps towards a healthier me and a healthier birth experience!
-Leah D.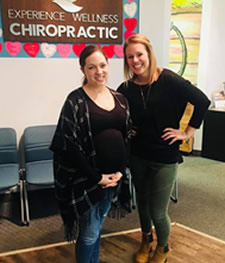 I started my personal chiropractic journey when I was about 6 weeks pregnant and can not even believe the difference it made through my pregnancy. My first pregnancy was so tough…from extreme discomfort, swelling, being stuck on bed rest for a month to eventually being diagnosed with preeclampsia and needing to be induced into a terrible labor/delivery experience, it was just very hard. I truly wasn't looking forward to going through the whole experience again but wanted to add to our family. This time around pregnancy felt like a breeze! I was able to live life and thrive throughout my entire pregnancy right up until the day I delivered. I was able to do everything I needed for my family and had no complications throughout.
Show More
I credit this 180 in experiences to the whole team at Experience Wellness for taking amazing care of me and making sure my body was always balanced and ready for all the changes taking place. I feel so blessed to have found them and had their care throughout my entire pregnancy! I am now 3 weeks postpartum and my body is feeling amazing and my baby is doing great! I can't thank this team enough for all of their amazing work!
-Jacqui W.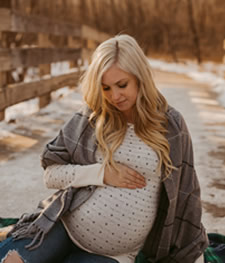 I feel much more connected to my body since starting chiropractic care here at EWC. My first appointment was when I was 21 weeks along with my first pregnancy and now, as we get closer to the birth of our daughter, I really feel like my body is handling the many changes that pregnancy brings so much better than if I hadn't been receiving care. My immune system, mood, energy levels, and posture have all improved since starting care at EWC!
I'm actually excited to see how my body handles the transition from pregnancy to motherhood. I'm also really excited to bring our daughter in to make sure she stays in tip top shape through all the changes her little body will go through as she gets older! I know she'll be in the very best hands!
-Emily S.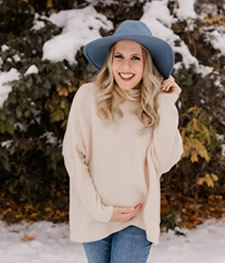 I had three goals coming in and after one month my scans actually showed how these goals had been accomplished and my body and energy were also showing it. I accomplished more restful sleep and the ability to relax which is quite the feat when you're pregnant like I am. EWC is helping my body transition through this pregnancy with a lot more ease than I could have ever imagined.
After my adjustments, I feel so relaxed and received that me and my baby are in the best hands. I know that my body is being taken care of the way that I feel is best and the EWC team will help me to understand what my body needs and provide that. The staff is like an addition to my family.
-Meredith B.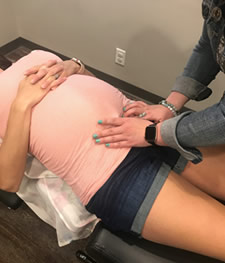 Ready to begin your own story? Let's talk! Call our Plymouth office today!