Chiropractor Plymouth for Family Health
Experience Wellness Chiropractic Boosts Well-Being
At Experience Wellness Chiropractic, you'll sense that we care about you from the moment you arrive. Chiropractor Plymouth, Dr. Jeremy Faue, Dr. Brenna Highby, Dr. Allison Gamoke, Dr. Kevin Levandoski want to share the natural healing of chiropractic with all the families in our community. It doesn't matter if you are a young child, adolescent, or adult, we all live and experience our lives through our nervous system. We want to give you a chance to experience life at your full potential with natural chiropractic care! Our patients tell us that they truly enjoy their experience every time they're in the office. Among the services you'll find at our office are: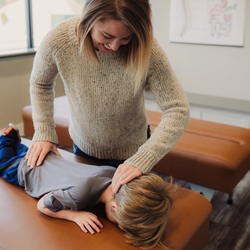 Experience Gentle Care!
At Experience Wellness Chiropractic, our greatest passion is helping families enjoy the best health possible. The reason we can be gentle and effective is because we practice a very specific, specialized form of neurological chiropractic known as Talsky Tonal Chiropractic (TTC). TTC allows us to take a "nerve first" approach which is very unique within the chiropractic profession.
Experience A Team Approach
With four doctors on staff, you and your family will experience a team approach to care. One of the greatest benefits of having multiple doctors on staff is that our cherished patients will get the benefit of four brains, four hearts, and four sets of hands. As a result, patients will experience the best possible care!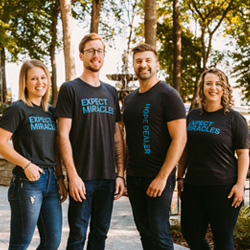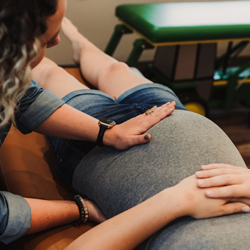 Experience Natural Solutions!
Chiropractic care is a completely natural and highly effective way to promote better health. Our bodies were designed to heal and be healthy, but there are many things that can interfere with this process. Our doctors are trained to identify where this interference is occurring, and using state of the art technology and our nerve-first approach, create a customized care plan to help you reach all of your health goals! Contact your chiropractor in Plymouth today! (763) 383-5109
Chiropractor in Plymouth, Wayzata, Maple Grove MN | (763) 383-5109