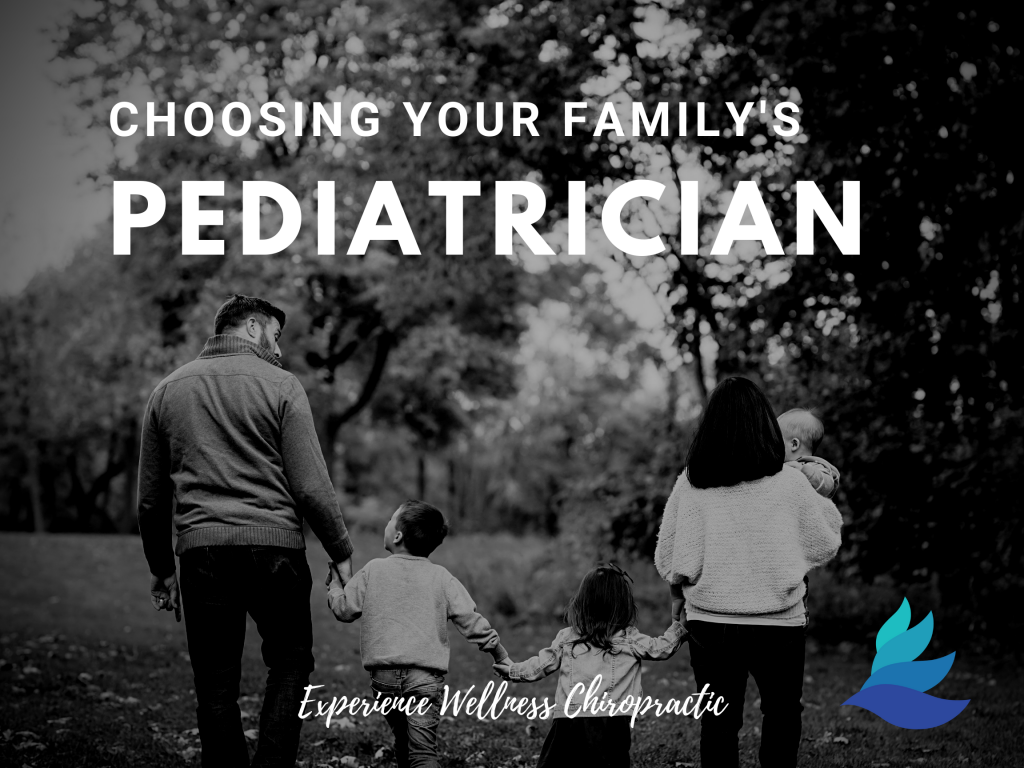 Consciously building a health care team for your family is topic of discussion that I absolutely love to engage in with families. It is a topic that, for many, isn't really on their radar. The idea that health care practitioners could be in the same field and have completely different philosophies and recommendations might seem odd. The difference in whether or not your child has a surgery to put tubes in their in ears, is given multiple rounds of potentially harmful antibiotics (against the best recommendations of the Academy of Pediatrics), has their tonsils, adenoids, or others things removed etc….. could actually come down to the person you chose to make those recommendations and not your child's condition. The key to that last sentence is "the person you chose." Your health care team is 100% your choice and it should not be taken lightly. If you are reading this, thank you for allowing our voice and guidance at EWC to help shape the way that you care for your family. I also want to acknowledge that those tough medical decisions are not to be made by us either. As your chiropractors it is completely outside of our scope to make medical recommendations (that should be obvious) but we will never back down from helping you ask the right questions, find the right resources, and feel empowered in the decisions that you get to make.
Being a chiropractor has afforded me the ability to look at life very differently than most. If you have been a practice member of ours you will likely recall the foundation that we lay on your very first visit. This idea that your body and that of your children is designed to be healthy. We have an inborn innate intelligence that is always striving to move towards health and healing in a dynamic state of equilibrium. We care deeply about making sure that the nervous system is free from interference, allowing that innate intelligence to express itself and work with your body to continually restore health and healing. All too often we and our health care teams are far too quick to give drugs and recommend potentially harmful interventions without allowing the body proper time and resources to heal on its own (which it most often will).
We have access to so much information and so many opinions through increased access online and social media that it can be really hard to sift through and find what is right for you. If you desire a more vitalistic and wholistic approach to life and health care you should feel confident that there are providers who want that for you as well. You simply need to be willing to seek, ask questions, and connect with more like minded individuals.
I cannot wait to introduce Dr. Bob Zajac from New Kingdom pediatrics to our community this month. Dr. Bob has created a community of health seeking families all around the twin cities metro and beyond. He has multiple locations scattered around the cities and has made a career out of supporting your medical freedom to choose what is best for your family. The reason that we support New Kingdom and Dr. Bob is very simple, they listen. They truly listen. There is no "one size fits all" recommendation and he refuses to recommend anything that is not in the best interest of you and your family (an exceedingly rare trait in health care today). We share a philosophy that the body is programmed for healing and I trust that they will care for our EWC families as if they were their own.
When you are choosing your family's health care team you must first look to align with your philosophy, then seek to find someone who truly listens, and finally find a provider that empowers you with the freedom to make your own decisions. This is a big responsibility, but I assure you it is worth searching and making the effort to find the team that is right for you.